Since our infrared radiators emit in the optimal infrared spectrum (infrared B or infrared C), the radiation is not only particularly pleasant for human skin, but also very well tolerated. The even radiation power as well as the possibility to set different power levels ensure that you feel completely comfortable! Our infrared heaters convey feel-good warmth according to the principle of nature. Infrared energy heats bodies and objects directly without significantly heating the surrounding air. Due to atmospheric transmittance, infrared energy can be emitted skin-friendly with little loss up to a distance of four meters.
With infrared A, on the other hand, the penetration depth into the skin is a fatal 6 mm, which is extremely hazardous to health and can even damage the retina in the eye. For infrared B, the penetration depth is 1 mm and for infrared C even only 0.3 mm. Industries from the health sector exclusively use infrared B and C radiation.
Another advantage over ready-made heaters is that infrared heating heats not the air, but bodies. Thus, there is no air circulation and dust whirling is thus avoided.
To select one of the following control systems: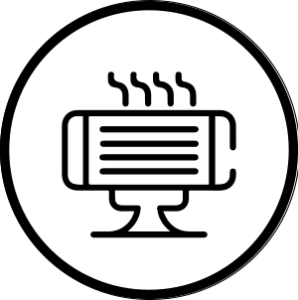 1. product with control select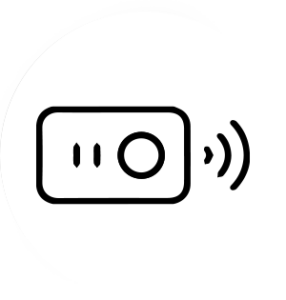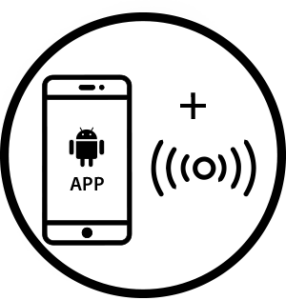 3. this includes an app + Temperature & Air humidity sensor which works via radio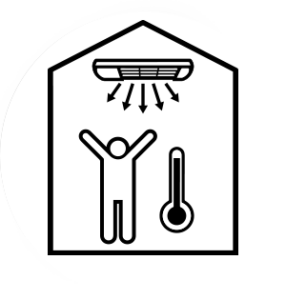 Firmware ExtremeLine Control Heating
Firmware for ExtremeLine infrared heaters, with manufacturing date from 01.01.2018 and the radio systems SiA, Si6, Si7, Si9 as well as external controllers STA, ST6, ST7, ST9.
Version 2.21
– Optimization BLE communication
Version 2.20
– Bootloader + Bluetooth stack update to version 2.13.9.0
– Supplement Status LED OFF
– Limit customization BLE connections to 1 smartphone
– Adjustment of memory management, after update all settings made are reset
– Adaptation BLE learn mode can be deactivated, press taught-in button ON -> OFF 5 times in succession within the first 180s
Version 2.16
– Adaptation detection of double voltage interruption is active within the first 80-100s
– Adjustment Minimum temperature setting up to 35°C
– Supplement BLE learning mode can be deactivated
– Adjustment maximum heating time below 1h is possible in 2 minutes step
– Adjustment at mains voltage Heating power to 100%, after 48h the power is reduced to 68% for another 96h
Version 2.14
– Adjustment Reset via APP
– Supplement experts menu, reduce heating power
Version 2.13
– Supplement transmission to the APP, the maximum heating time, or time until automatic mode is activated.
– Adjustment temperature sensor in BLE button mode
– Preparation activate/deactivate learnmode for BLE button via APP
Version 2.10
– Adaptation teach-in/delete BLE button
– Customization BLE learning mode can be disabled, power on heater for 90s – power off> 5s – power on> 50s – power off> 5s – power on>, the LED will be orange for 5s and learning mode is disabled.
– Adjustment Factory reset, switch on heater for 90s – switch off> 5s – switch on> 30s – switch off> 5s – switch on>, the LED lights white for 5s and the device is set to delivery condition. (Excluding actions with the Si1, Si6, Si7 radio system).
– Preparation for factory reset via Android APP
– Preparation expert menu via Android APP, for special functions.
Version 2.08
– Supplement signaling temperature sensor found, white flashing 250ms ON/100ms OFF
Version 2.07
– Bootloader + Bluetooth stack update to version 2.11.3.0
– Adjustment maximum temperature
Version 2.06
– Customization BLE button
Version 2.05
– Bootloader + Bluetooth stack update to Verion 2.11.1.0
– Supplement BLE pushbutton from EnOcean
– Adaptation Frost protection remains active even during voltage interruption
Version 2.04
– Adjustment lost sensor is updated in flash
– Adjustment frost protection function
– Addition permanent deactivation of the temperature sensor via APP, even if a sensor is found.
Version 2.03
– Adjustment frost protection / minimum temperature increased up to 20°C
– Supplement lost sensor is replaced by new sensor after approx. 15min
Version 2.02
– Adaptation Elsner Communication
Version 1.1S
– Adaptation Somfy IO communication
Version 1.1K
– Adjustment temperature sensor disabled by default, if 15min the sensor is found, it is enabled
Version 1.1I
– Supplement Deactivating the temperature sensor
Version 1.1G
– Adaptation factory reset display for Somfy radio system
Version 1.1E
– Supplement for parallel operation APP/remote control → Temperature sensor must be switched on, otherwise the device goes into fault mode
Android APP for control and configuration of ExtremeLine radiant heaters with manufacturing date from 01.01.2018.
Version 2.1.49
– Supplement special functions "Expert menu
– Supplement for Si9 devices:
– Enable/disable the Learn function
– Minor bug fixes.