May I introduce – the AirSlide! With the AirSlide, stuffy and humid indoor air is a thing of the past, as the innovative ventilation system easily avoids heat build-up. How does it work? Find out here!
With the AirSlide – the electric sliding roof window for cold winter gardens, you come very close to your dream of proximity to nature, natural daylight and plenty of fresh air. For us, these are some of the basic requirements for a pleasant atmosphere in the cold winter garden. The electric sliding roof window, awarded the German Design Award 2022, represents a roof window solution that allows a lot of light and fresh air into the summer garden with a particularly large opening area. The control that comfortably opens and closes the AirSlide ensures maximum ease of use. Discover the advantages now!
The AirSlide is available in different colors and sizes, has many advantages compared to other sliding roof windows and is therefore versatile. See how others use the AirSlide here.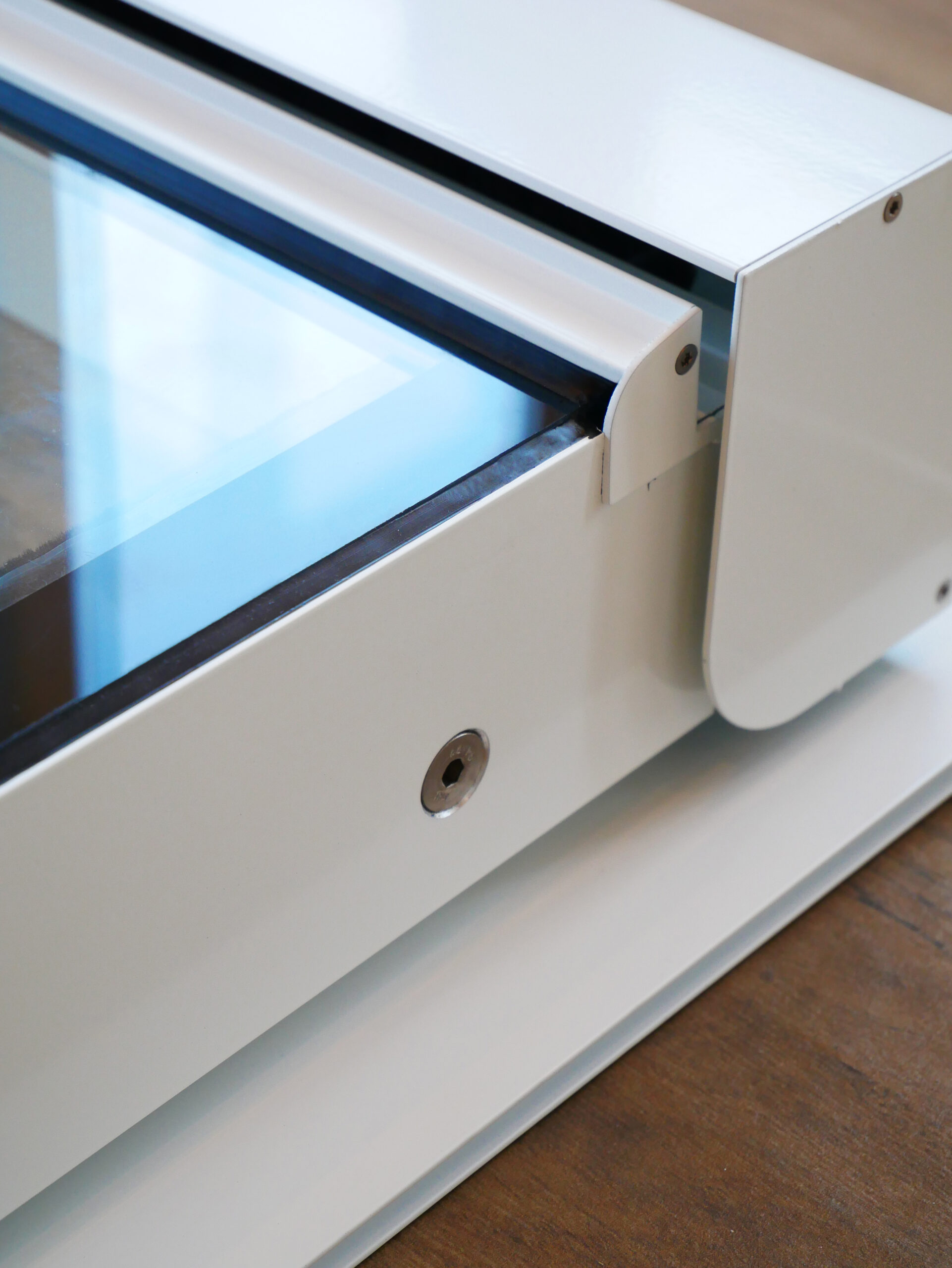 Problems configuring or
the commissioning?
We are happy to help.
We have provided some tutorials for you on our YouTube channel. You can also find a lot of information under the service point "Help" or in our operating instructions.
We would also be happy to help you by telephone.
Discover our online ExtremeLine exhibition.
Here you have the opportunity to explore new perspectives, discover our AirSlide in three dimensions and get virtual advice.