The advantages of our LED Spots
Illuminate with ourN LED Spots
A winter garden unfolds its special atmosphere in the evening, when after a busy day you are looking for peace and closeness to nature in a protected environment. ExtremeLine's small and discreet LED spotsare specially designed to meet the high demands of conservatories and patio covers. They blend seamlessly and unobtrusively into the roof and contribute to an atmospheric moment of relaxation. The installation of our lighting system is also much more relaxed and minimalist. But these were not all the advantages. Convince yourself of the ExtremeLine LED spots – the lighting solutions for conservatories & patio roofs.
LED Spots - Unique lighting technology for your home
Our LEDs – cost effective and environmentally friendly, with a 120° beam pattern at 330 lumens, requiring you to install fewer spots than most and then all "Made in Germany". Sounds like a dream? No! This is the LED system from ExtremeLine. But there is more!
our products & The advantages
Light is a physical phenomenon that has a lasting impact on our lives. Especially the color temperature and the illuminance of the light have a great influence on our well-being and support us in our performance. We are aware of these requirements and have designed and developed high-quality, warm white – shining and dimmable LED lights – "Made in Germany". Because just the warm white color is very similar to the natural light during a sunset. It acts so, very relaxing and has a positive impact on our mood.
Different LED luminaires are available for different installation situations. A flat LED luminaire with simple design, and a curved LED luminaire that greatly reduces glare in steep roofs.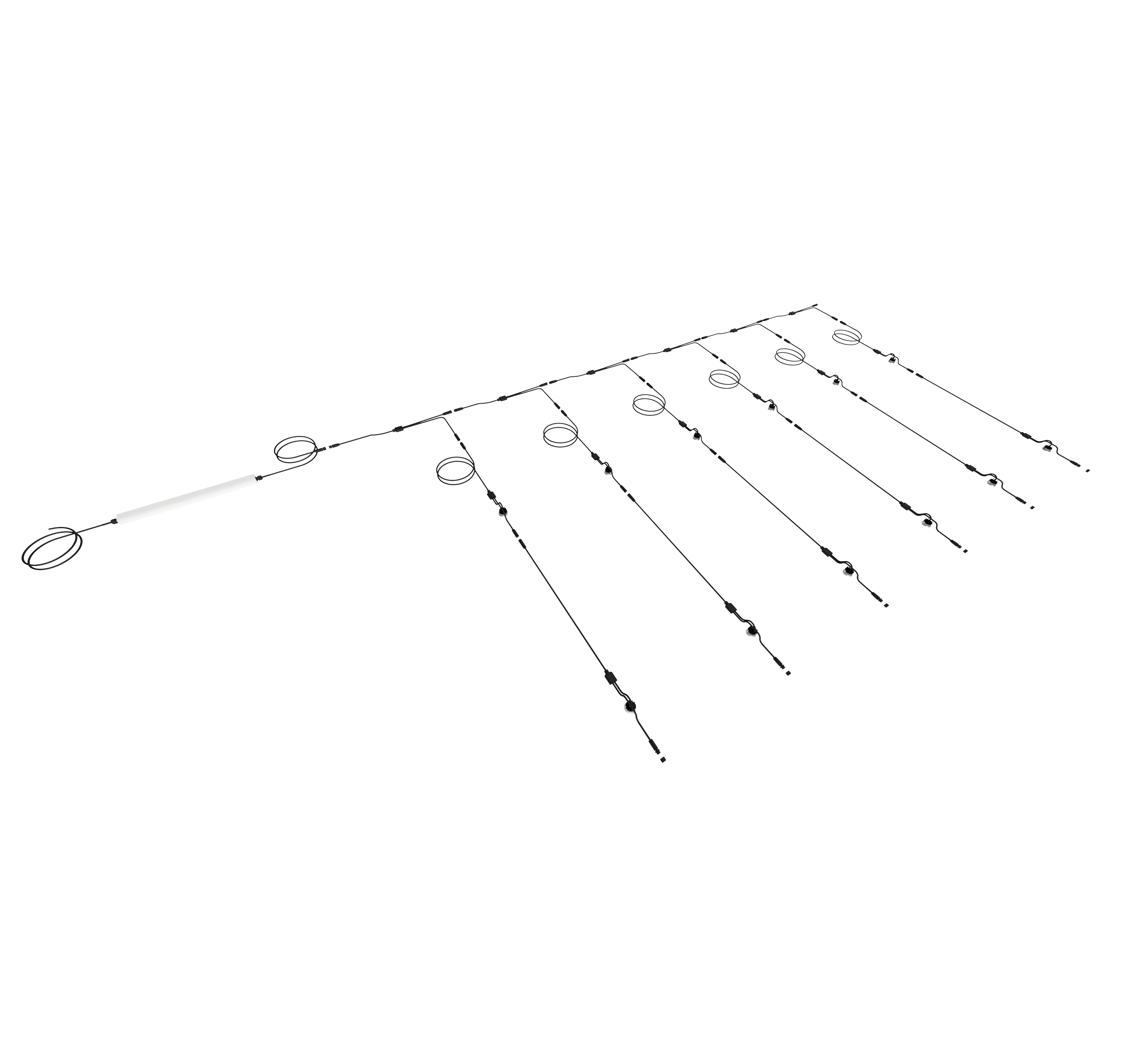 How is the LIGHTING SYSTEM UPGRADED ?
The LED lights can be simply clipped into drill holes. Due to the mechanically high-strength 0.75mm² cable connection between the LED lights, long cable lengths and installation in harsh environments are possible without any problems. The robust and waterproof connectors also meet the necessary requirements for installation in aluminum profiles that often have condensation.
The large beam angle, with the specially manufactured diffuser, ensures homogeneous illumination of the entire usable area and the specially developed heat sink prevents overheating of the LED luminaire. Our compact LED spot provides a pleasant warm white light with low power consumption and a long service life of more than 30,000 hours. Each LED luminaire has its own LED driver module that protects the LED from overload. Due to the small size, with a diameter of only 35 mm and a mounting depth of 24 mm, the luminaire fits into all common profiles.
Various control systems are available for our continuously dimmable LED spots. In addition to our in-house ExRemote, Somfy IO(HomeControl IO) and Elsner Funk are also available as radio systems. You want more information about controls? You can find them here: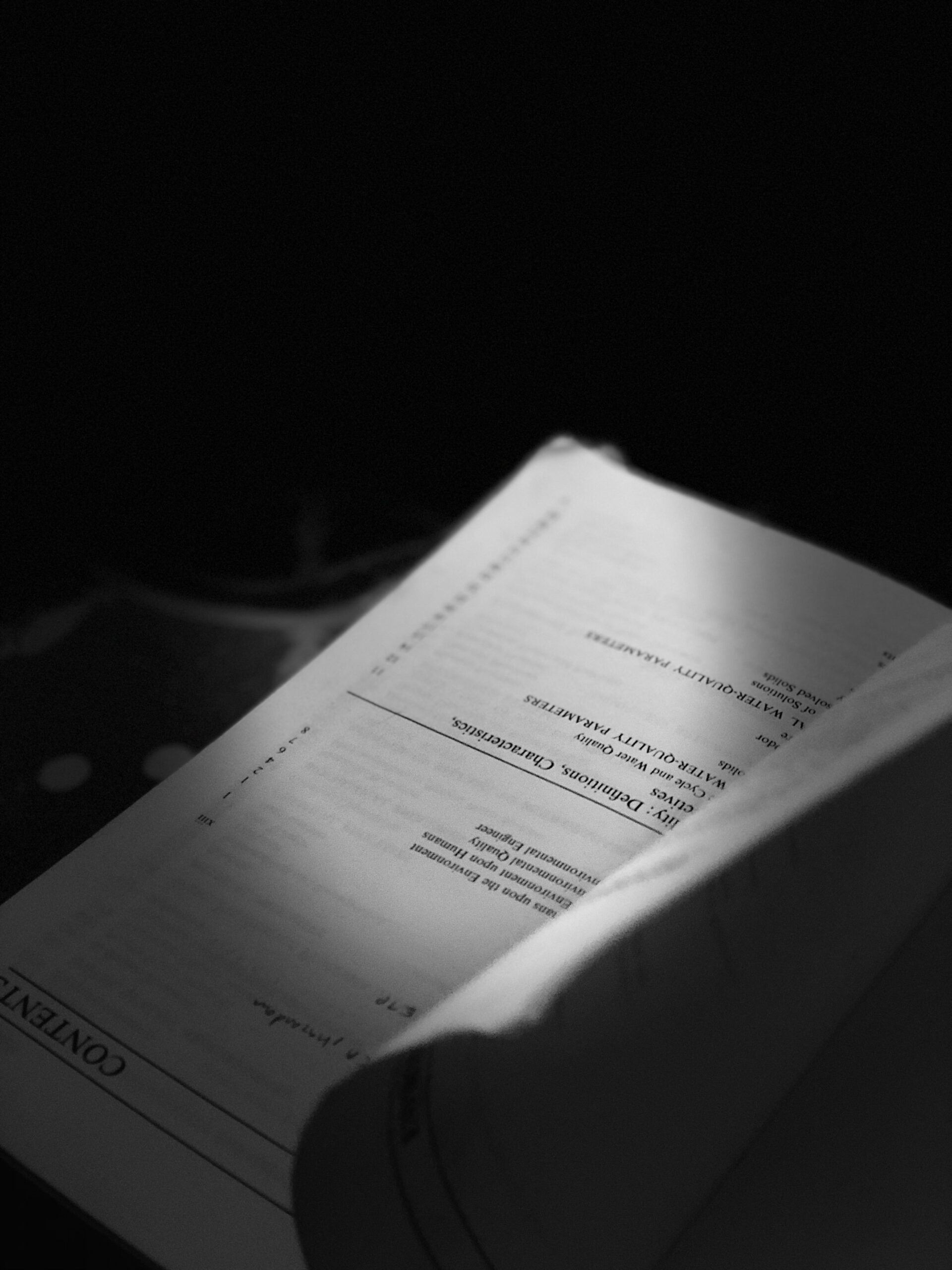 To ensure product safety for users, the ExtremeLine LED luminaires are of course registered with the EU EPREL with all product data. We also comply with our obligation to hand over old equipment in accordance with the End-of-Life Equipment Ordinance.
The LED luminaires are tested according to the blue light content, the light spectrum and the service life of at least 30,000 hours.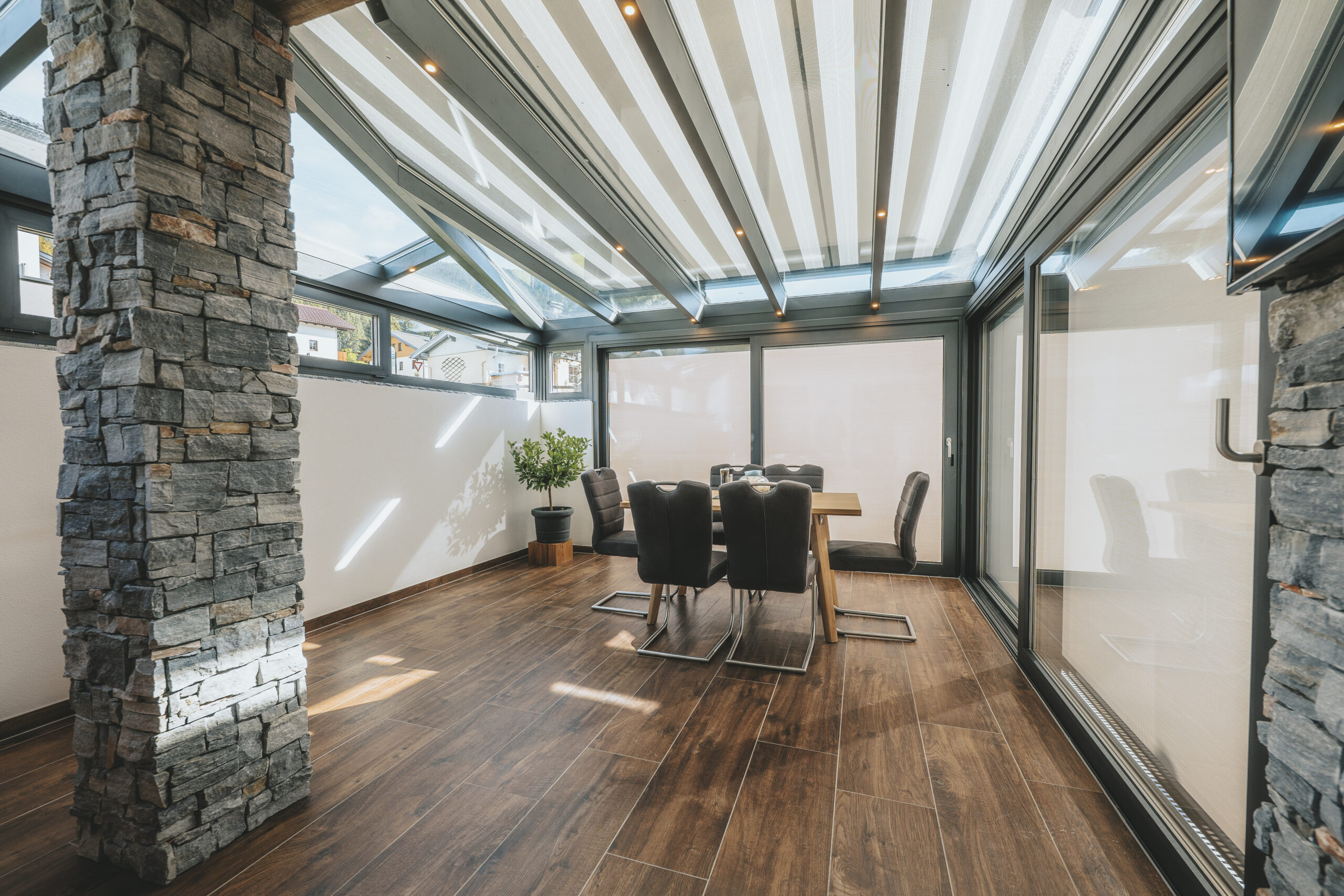 In the ExtremeLine production facility in Halfing, every LED luminaire is 100% tested in an automatic testing machine. Thus, the current consumption, dimming behavior, color temperature and voltage are automatically measured and stored in a database with the corresponding serial numbers. In this way we guarantee 100% satisfied customers for years to come.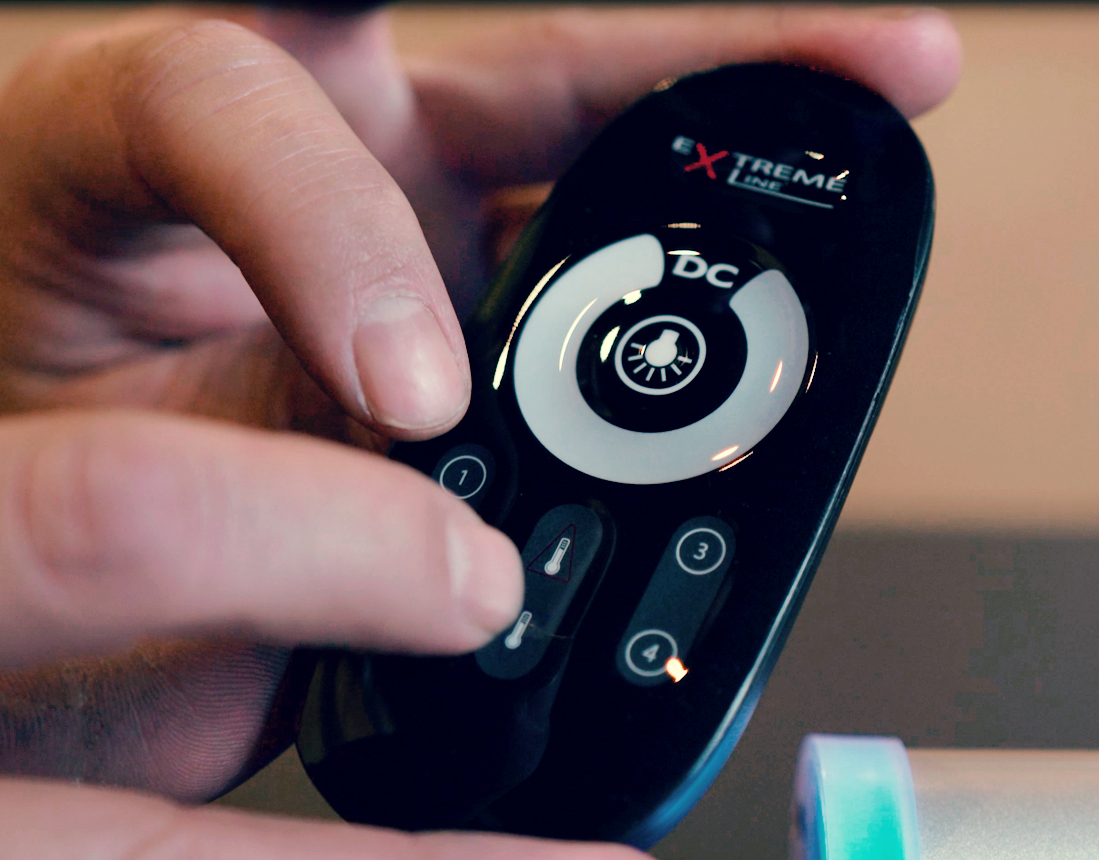 Dimming as standard – ExtremeLine LED luminaires can be controlled and dimmed at the factory with ExRemote, Somfy IO, or ElsnerElektronik. You already use other home control systems? Talk to us about this, we also have a specially developed control system for this.
Why our LED's are sustainable?!
Our LED spotlights are often ignored when it comes to energy saving. But what does it actually depend on? Energy efficiency classes are also an important point to consider. Our LEDs have energy efficiency classes D, making them market leaders in efficiency. In comparison, most LEDs are at E-G due to the EU regulation of 2021, in which there is no longer an A++!