Application example: Gastronomy and hotel industry
Extend the summer - more comfort for guests of hotels, Cafes and restaurants!
Hoteliers and restaurateurs have known it for a long time: guests love to dine, have a beer or linger outside. And not only when the sun is shining!
With our infrared heaters, the outdoor season starts earlier and ends later. Through which you can make the outdoor area in the catering or hotel business usable longer and thus increase sales. In addition, our infrared radiant heaters are built very efficiently, so they are also more energy efficient and last a very long time due to their high quality.
So don't make your sales dependent on the weather and create a comfortable outdoor seating area for your guests in almost any climate zone. Because especially for this area infrared radiant heaters bring many advantages, like no other heating option!
Advantages of our radiant heaters at a glance:
– Through our membership in HOGAST, a direct purchase is possible via together with special conditions
– Are low maintenance with their high quality
– Compared to gold tubes, our carbon tubes are insensitive and have a long service life
– The ExtremeLine infrared radiant heaters enliven the outdoor area and increase sales
– All our products have a good price-performance ratio
– The heaters are available in different sizes and power levels
– variable connection options: Ceiling, large screen, wall or even free standing
– guarantees a cozy and allergy friendly warmth
– The built-in control makes them easy to operate by remote control
– All our devices have very small mounting distances of 6cm to wood /metal and 15cm to fabric
Why should you choose our ExtremeLine products? What are the advantages?
With infrared heating from ExtremeLine you can save yourself up to 70% in costs. Our heaters are very powerful, can heat a lot of area with a small number of devices. They have a long service life and are comparatively cheap. Another advantage of radiant heaters is the low red light, compatibility for allergy sufferers. In addition, even in a light breeze, our infrared radiant heaters heat reliably.
When thinking about a radiant heater in the catering and hotel industry, you must also consider the inrush current limitation. Because here it is important that the fuses stay in and comfort can be provided throughout.
In addition, since our ExtremeLine infrared heaters are minimally invasive and blend into the environment, they fit perfectly into the architectural design and is very quiet! Here, the devices can be mounted with joints or rope attachments. Also, the general installation effort is much less than other heaters. Thus, costs are saved again.
And there is another advantage. Our devices are manufactured at our production site in Halfing am Chiemsee and were also developed there. In addition, our products have a very high quality standard and low maintenance. However, if a carbon tube should break, you can easily replace it yourself. Our carbon tubes are much more robust and insensitive compared to the commercial gold tubes.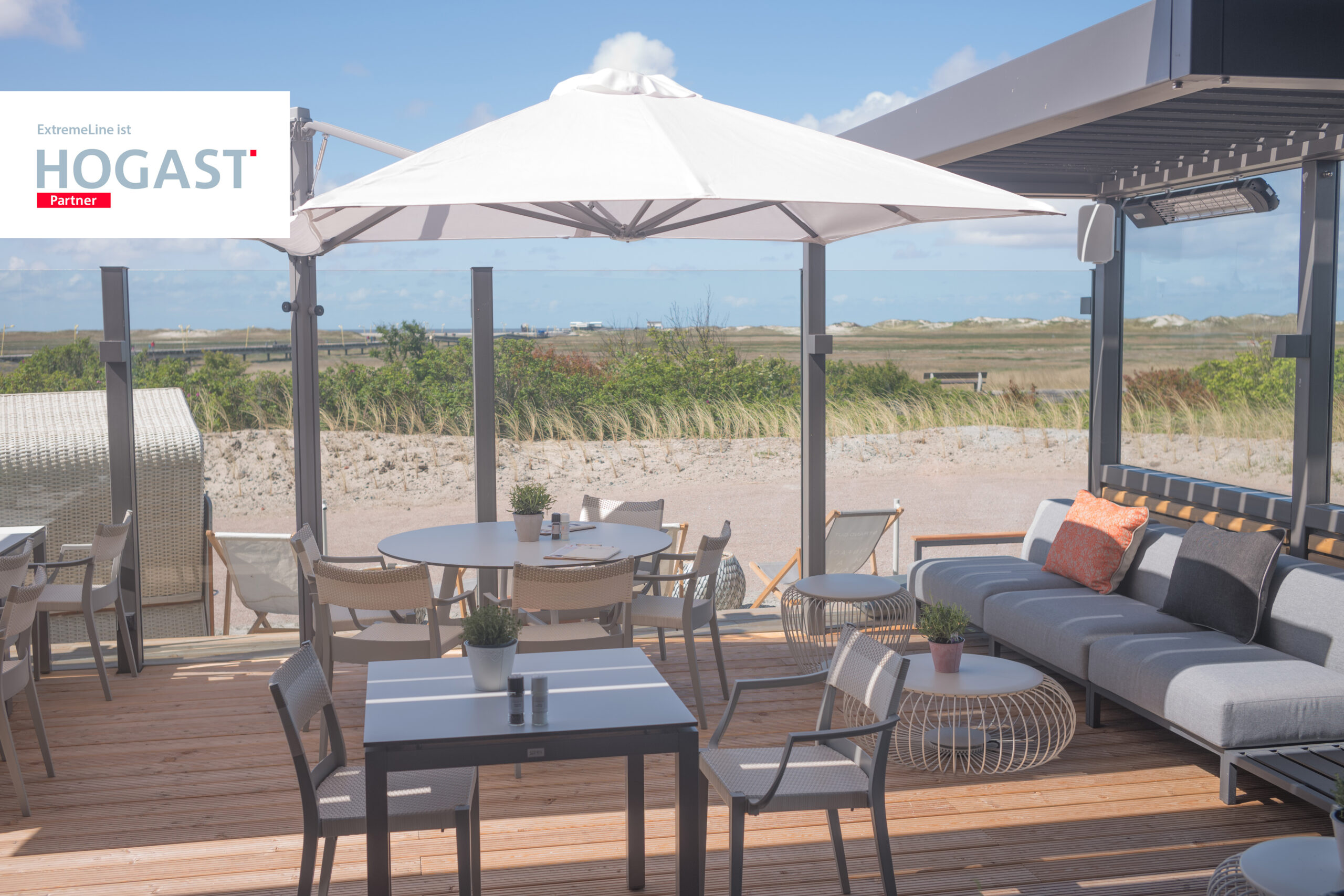 Another benefit ExtremeLine customers enjoy is membership in HOGAST.
HOGAST is one of the leading purchasing associations for the hotel and catering industry in Germany. 1000 member companies benefit from the company's many advantages. HOGAST not only ensures favorable conditions by bundling interests in all relevant areas from food & beverage to capital and consumer goods to personnel services. It also ensures the high level of quality that is already necessary in purchasing to meet the requirements of guests.
Thus, as a member you can also purchase our products directly through HOGAST and receive special conditions on top.
Interested in our products? Here are the two ways to get to our products: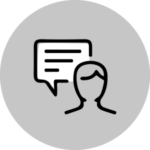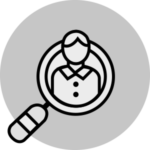 DEr HeatFlare - The infrared radiant heater developed for large screens
Due to their many advantages, large umbrellas are not only used in the catering industry, but they are also regularly used in the hotel industry. A large umbrella with dimensions of over 4 m is predestined especially for the commercial sector. At the same time, despite the cool and wet weather, it offers your guests a pleasant stay. Thus, the business can be maintained even in bad weather.
A professional and high quality impression is crucial during use, after all, the umbrella should easily withstand harsher conditions such as wind and provide comfort to guests.
In the case of large umbrellas, a distinction is made between round – or rectangular large umbrellas. Thereby, especially rectangular cuts have the special feature that they can be arranged to form an area-covering rain protection and thus enable a lot of operation even in bad weather. In addition, compared to fixed roofing, usually no additional permit is required, so they are flexible in use.
Just as flexible in use and durable as screens are our infrared radiant heaters. With our radiant heaters you get a power of up to 3200 watts, which effectively warms your guests and thus contributes to additional sales in outdoor catering even in winter / the transitional period. In addition, they are also an ideal smoking solution, contribute to the expansion of seating capacity, create a pleasant atmosphere and are characterized by their effective and economical use. They do not heat the ambient air (like gas heaters), but very specifically the people, so the heat arrives even in windy conditions where it should – with you and your guests! The heaters are also easily operated by remote control in and can also be switched on depending on the table occupation.
Exactly for the specifics of the large umbrella this year was developed our heater – the HeatFlare. It greatly extends the advantages of a gastro umbrella and provides even in light winds, reliable warmth.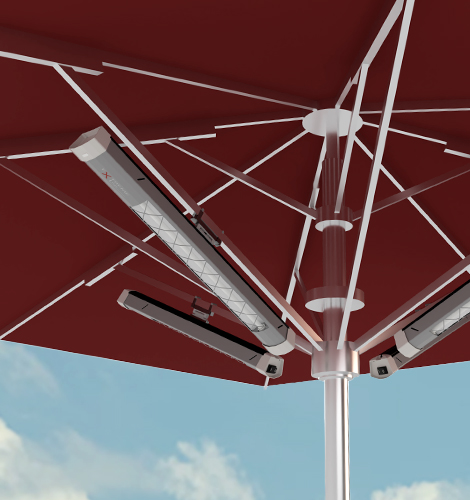 This is how the assembly works:
To mount the HeatFlare, we have designed a folding joint, which is attached by a clamp to the crossbar. In addition, the minimum distance in the folding joint is also already included in the calculation.
The HeatFlare can thus be easily mounted on the screen in different ways and when closing it is simply turned parallel to the center of the cross strut. Thus, many large umbrellas can also be closed without the need to dismantle the heater.
The large screens have already been installed, but no infrared heaters yet? This is also not a problem! Our HeatFlare can also be easily retrofitted!

Some examples of our ExtremeLine products already actively used in

the catering and hotel industry: