We are proud to present you our new infrared heater – the HeatFlare.
The HeatFlare is a carbon radiant heater from the ExtremeLine Heat family and has been specially designed for the requirements of infrared heating on cubic roofs and umbrellas. During development we also focused on the current needs of the infrared market.
"DESIGN IS THE PERFECT COMBINATION OF MATERIALS TO SOLVE A TASK!"
Robert Kalteis/ Head of Development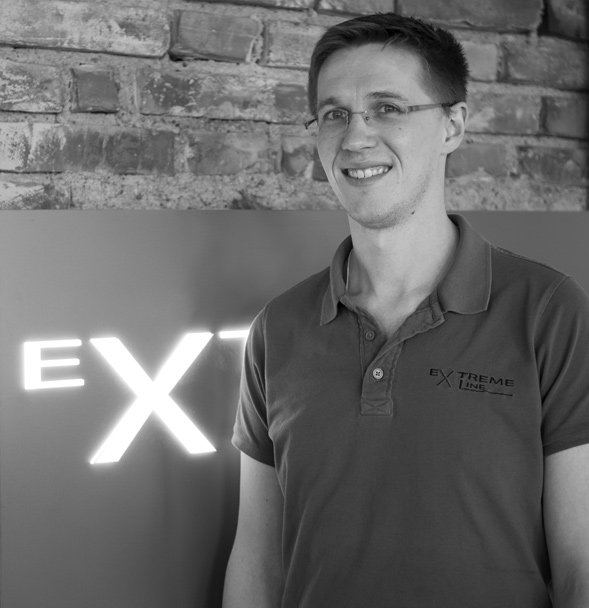 What's so different about the HeatFlare?
Flares are strong radiation storms emanating from the sun.
We at ExtremeLine have used this concentrated heat as a model for our new infrared heater.

At the HeatFlarewe have combined the best of HeatTube and HeatShine. With its slim/understated design and maximized heating output, it addresses the special requirements of cubic and slatted roofs. It is available in four different colors, with its size-performance ratio and in this design, also unique on the market. The HeatFlare is also available in two sizes: 172 cm long at 3200 watts and 88 cm long at 1600 watts.

At the same time, with the HeatFlare you can enjoy all the benefits of the proven ExtremeLine carbon technology. Diese zeichnet sich durch die robusten Heizelemente, der langen Lebensdauer von bis zu > 10 000h, die Nutzung von gesundheitlich unbedenklicher IR- B Strahlung und dem wenigen Rotlicht aus. But also a reflector made of highly reflective material was perfectly adapted to the geometry of the infrared radiator. This allows us to achieve the highest possible efficiency.
Would you like to know more about it? Then take a look here:
But that was not all! The advantage of almost no red light, heating from 0 to 100 in just 35 seconds, the integrated inrush current limitation and a long service life are all intertwined.
Thanks to the soft start of 35 seconds, we ensure that there are no switching peaks in the power network. This is otherwise the case with commercially available infrared A radiation / gold tubes.
For comparison: If a hall with 100 amps were to be equipped with infrared heaters, when using IR-A radiation, a hall with 180 amps to 250 amps would have to be protected due to the multiple inrush current. Or a complex and cost-intensive soft start must be installed (current limitation).
This would result in even more costs to integrate a reasonable current limit. This point is often very neglected and only becomes apparent to the end customer when the infrared A heater is switched on for the first time.
In addition, the switch-on time of approx. 35 seconds means that the carbon filaments have a long service life. The carbon filaments are designed so that they have a high current density, but only work at around 70% of the maximum load limit of the carbon fibers. This creates the minimal red light content of our ExtremeLine products!
Ein weiteres großes Plus ist die Produktion des Produktes in Halfing und die nachhaltigen Vorteile von unseren Infrarotheizstrahlern. Because production takes place at the company location, we can guarantee you high product quality.
The HeatFlare can also be ordered with an integrated control including the ExtremeLine app. Separately there is a wireless temperature and humidity sensor.
You have the following control options:
Example of use: patio roofing and slatted roofs

At the end of August the days will be fresher again, autumn is on its way, cold and damp are creeping onto the terrace. Create a favorite outdoor spot even on cool days or long barbecue evenings with the HeatFlare.
Here you can find out everything about using the HeatFlare on cubic terrace or slat roofs and what advantages you can enjoy with it.
Extend the outdoor season on the terrace!
As we know, weather protection is one of the main reasons for roofing. This means that strong sun, rain, snow and wind lose their terror. The decisive advantage of a patio roof with our optimal solutions is the weather independence it offers. This mainly concerns three weather influences that can limit the usability of the terrace and its roof: heat, wetness and cold. We would like to present you with an optimal solution to combat the "cold" factor!

Terrace roofs and slatted roofs – a short description:
Slatted roofs
A bioclimatic slatted roof is a stylish solution with holiday flair for the garden or patio roof. It ensures natural ventilation, protects against sun and rain, regulates the incidence of light and saves energy. By using slats that can be opened and closed, the climate inside can be optimally controlled. In addition, the slatted roof can be used both as a terrace roof over the pool and as a free-standing pavilion.
Terrace roofs
A patio cover, like a slatted roof, creates additional outdoor living space and increases living comfort by providing weather protection for a patio or garden area. Infrared heaters for patio roofs are a very popular option for making the outdoor area more pleasant on cooler days or nights.
Simply bring warmth wherever you want it – in your favorite place in the garden, by the pool or in your cozy seating area.

But what requirements are there for infrared heaters and how does the HeatFlare meet them?!
When buying an infrared heater for a patio cover, there are a few things you should consider. Such as the size of the patio cover, the power of the heater, the type of brackets and the minimum distances required. It is also important to choose a device that is suitable for outdoor use and protected against the elements. And don't forget the type of infrared radiation used.
Our new infrared heater in a slim and understated design is available in two sizes and was designed precisely for these requirements. The heater with 3200 watts and 172 cm is one of the largest heaters on the infrared market. This means it can heat an even larger area and you need fewer devices for a larger roof than with many other commercially available infrared heaters. In addition, you can save yourself the additional effort involved in assembly and electrical work.
The HeatFlare also does not require any extra space for the external control, as the available control options are built directly into the device. This means you can easily switch the heater on and off using the remote control or app. It provides cozy warmth in just 35 seconds. We also only work with infrared B or C radiation, which is harmless to health and does not cause retinal damage or anything similar.
The chic housing design sets visual accents and can be ideally combined with all patio roofs, as the HeatFlare is available in four colors. You could also combine the HeatFlare with a HeatTower and thus bring the heat wherever it is needed.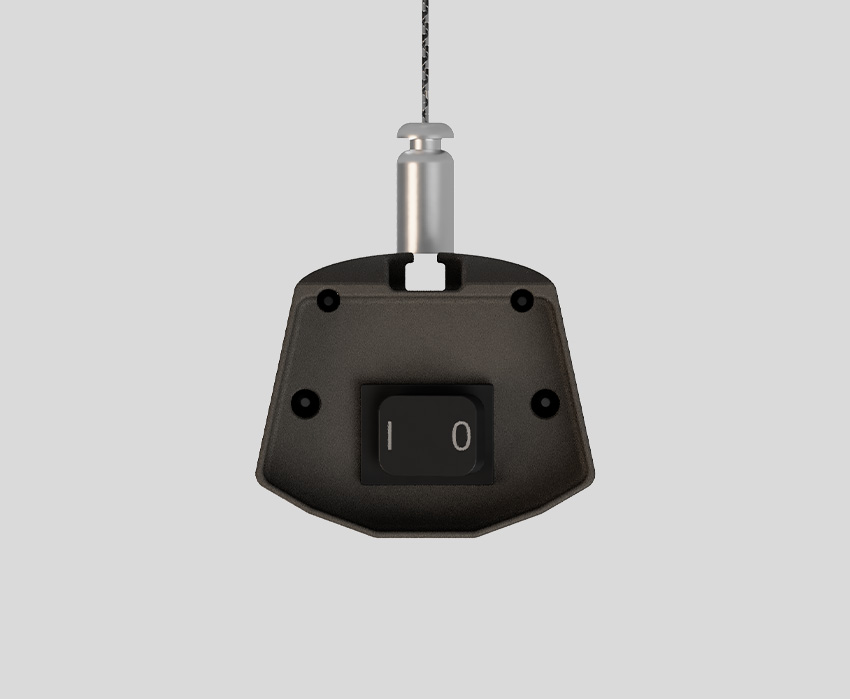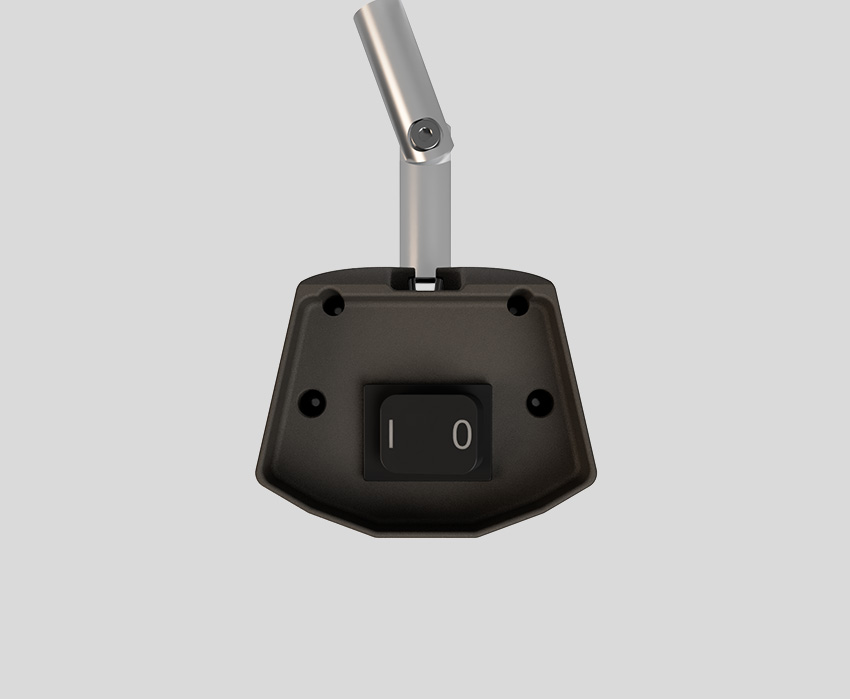 Furthermore, it can easily be attached to the ceiling or wall. For this purpose, the HeatFlare has an aluminum profile with which you can adjust the distances between the suspension using a joint or rope suspension. In addition, in contrast to many commercially available infrared heaters, it only has a min. 6 cm distance from wood and metal or 15 cm from glass, awning and fabric is required.
Please note our instructions in the operating instructions on page 8.